<hero description="A guide for players of the facebook game app called Element.
https://apps.facebook.com/elementverge
" imagename="" cropposition=""></hero>
Element Wiki

NOTICE!
The game has changed since this site was last updated due to a patch update & server merge (the server merge was rolled back). This site still contains old articles that relate to the now defunct Element Verge Lab. This includes the removal of Elements from the game as well. All pages that contain these items are there just for historical record.
The wikia is seeking a new admin to update and maintain the site. Anyone who wishes to do so should contact a member of Wikia Central and request to adopt this site.
With gratitude,
Vorta.
Welcome to the Elementverge Wikia
A guide for players of the facebook game app called Element. To navigate through the topics available on this site use the Slider Gallery above or the 'Wiki Content' tab in the top menu.
https://apps.facebook.com/elementverge
Some Basics
Influence
Influence is one of the most important aspects of the game. It represents how much your base has developed. Influence can be easily gained by constructing buildings, following quests and researching technologies in Element Verge Lab.
Corporations
A Corporation (Corp) is a group with a maximum of 15 members, under a single banner. Each one is led by a President (who created it). Presidents can alter the amount of influence needed before a player can apply to join their corporation. The President can also change the corporation application to 'On Request', 'Open' or 'Closed', which determines how and whether a player can join.
Reaper Locations
Reaper locations show up once every few days. It is a special base located on the map. Defeating it's buildings will reward you with varying Tixid amounts, dependant on the enemy level. You will need an Enigma Station and be a member of a corporation to visit a reaper location. A special feature of this location is that one can use an allies troops as well. As part of a recent update, the trade union restricted access to this location to level 20s and above only.
Building the Element Wikia
Element currently has a very slim Wikia. This site is seeking people to help develop the Wikia as a resource for new players to learn about the game. Any contribution helps. Please check here if you think a new page is needed ☀http://elementverge.wikia.com/wiki/Thread:2299
Latest activity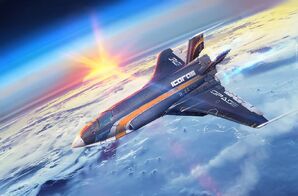 Community content is available under
CC-BY-SA
unless otherwise noted.